Don't worry about city traffic or parking.
Now it's easier than ever to drop off and pick up instruments and amps – just blocks away from the 90/94 Edens and Kennedy expressways.
You'll find the Chicago Fret Works Outpost inside Fort Knox Studios, Chicago's largest music complex and coolest rehearsal facility! There's ample parking in the large, lighted parking lot or along Knox Ave.
For entry, please call or text (773) 997-3176 from the Knox Avenue side door (next to SoundBite Coffee.)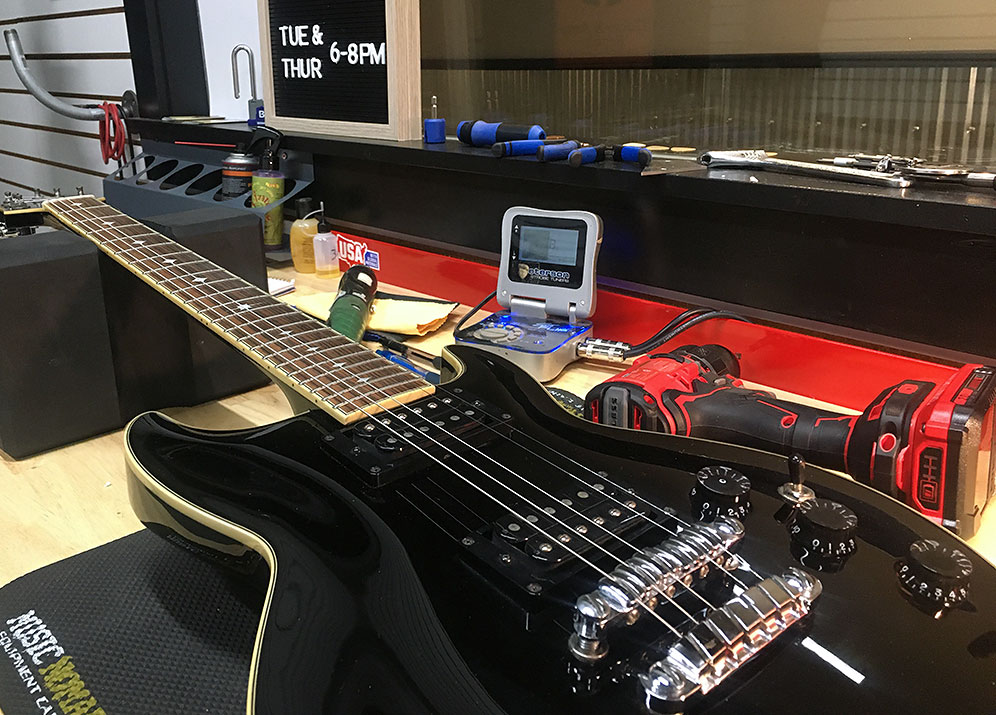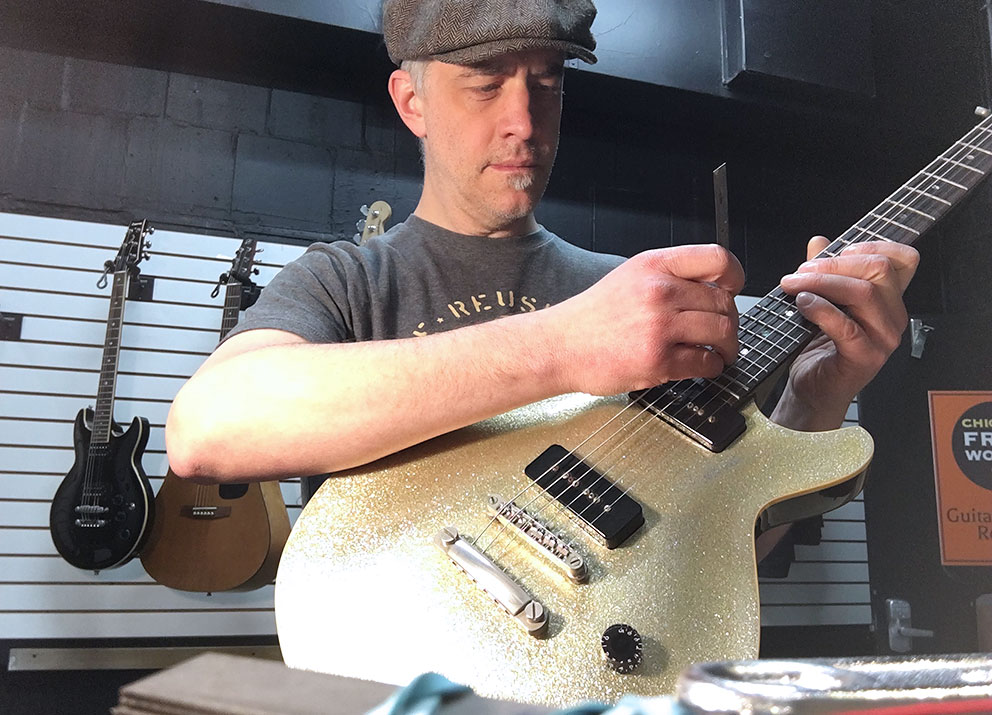 "Guys, I'm a fan. I have spent thirty years playing and you have the ability to make my guitar play great – finally. The set up today at first scared me only because well, it was new. Now I'm hooked. I'm bringing my two other Fenders in for set ups. Thank you again."
Howard
"You set up my Epiphone Masterbilt over the weekend and it plays gorgeously. Wow, what a nice difference. Very nice work."
Justin H.
"Thanks for your expert set-up on my Martin. I had been plagued with problems since I purchased it two years ago. It now plays with ease and sounds absolutely wonderful.
I will certainly recommend you to my fellow students at the Old Town School of Folk Music if they are in need of your services."
Ernie S.
"I would like to thank you for the work you did on my Epiphone Les Paul a few weeks ago. The new pickups sound great, the bone nut performs flawlessly, and you did a wonderful job fixing the action. It's almost as if you transformed it into a Gibson!"
Mike S.
"I brought my 6 string Seagull in to get 'The Works.' Your service was great and
my guitar is working wonderfully. Thanks."
Jesse B.
"Thanks for the great fret job and general maintenance on my Martin OM41. It sounds freakin' awesome again. To quote a famous Austrian immigrant once-Mr. Universe turned action movie hero turned governor turned nanny-boinker: 'I'll be back'."
James C. - Chicago
"To all who have a 'classic' guitar, rest assured - the guys at Chicago Fretworks are truly masters! They called at every step to give me updates, and my old Gibson Dove plays better now than when I purchased it over 30 years ago. I highly recommend them to all considering work on your 'baby'!"
Tim S.
Thanks so much to Patrick and all of you at Chicago Fretworks. The Polytone is restored and has much quieter switching. And the Ampeg Reverborocket, and Mesa Boogie 22 sound better than they ever did. The replaced reverbs are great and the tones of both are singing out with a new grace. Thanks a million. I'll be back, and will spread the word.
Bill
Have a question about the Outpost?