Last fall we received a donation to our Guitar Recycling program – benefitting Intonation Music Workshop – that blew us away.  It will ultimately raise nearly $3000 for the kids learning to play music through IMW.
It was this vintage 1974 Fender Strat with the original case and a Silverface Fender Princeton (not sure how that little Gibson amp photo-bombed us, but anyway…) Most of our donations – ALL of which are appreciated – are less expensive instruments that just aren't being used. We spruce them up and give them to Intonation Music Workshop for their work teaching Chicago youth to play and write music together. It made sense to sell these pieces and use the proceeds to buy lots of instruments better suited to young learners. Both needed some attention and with big thanks to pickup repair expert Tom Brantley and the staff at Chicago Music Exchange, we were able to
turn this donation into enough funds to buy lots of instruments for IMW.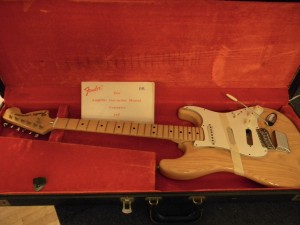 Even the original owner's manual was in the case!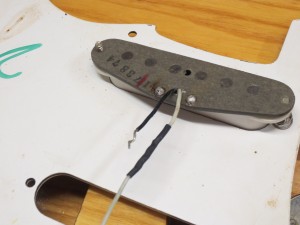 The Strat had two bum pickups, so we called on the great Tom Brantley Electric Guitar Pickup Rewinds who generously donated his time to re-wind them.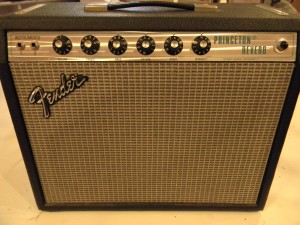 The amp sounded pretty bad, so we spruced it up with some new tubes and a thorough cleaning.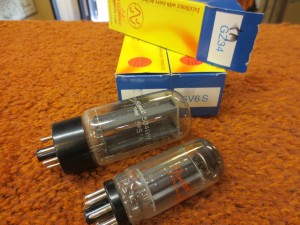 With both pieces looking and sounding their best, we passed them on to Chicago Music Exchange who listed them on reverb.com . When the amp sells this donation will have raised nearly $3000 that will be used to buy instruments for the IMW kids. If you have an instrument in working or close to working condition that you'd like to donate, bring it in any time. We'll get it into the anxious hands of a youngster just getting started playing music.
How about a look at some of those IMW kids performing with none other than Wilco bassist John Stirratt?