The Guitar Recycling Project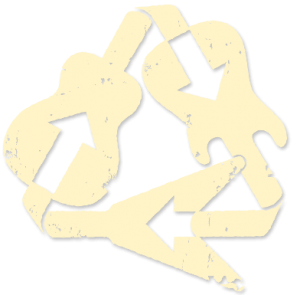 Give a kid an instrument to play – donate your old guitar today!
Have you got an
electric
guitar or bass that you have outgrown or haven't played in years? Well here's your chance to put that instrument in the hands of a young Chicagoan who is anxious to learn to play.
Chicago Fret Works is proud to accept electric guitars and basses (along with working amps, drums, keyboards or other equipment) for donation to Chicago's Intonation Music. We'll perform minor repairs, clean, set-up, and restring each instrument before passing it on to Intonation.
We ask that your donated instrument be in relatively good working order when it arrives. A 25-year-old twelve string with a broken neck isn't what these kids need. An Epiphone Les Paul or Squier bass with a loose jack and old strings that you outgrew? THAT we can work with.
Your donation is tax deductible.
About Intonation Music Workshop:
Intonation empowers children to become rock stars on every stage in life through innovative music education. Using donated instruments and a unique pop band curriculum, their after-school music program provides kids age 6-17 in Chicago's under-served communities with access to instruction and performance opportunities in a safe and positive environment, sparking for many a life changing sense of accomplishment and belonging. Students learn to express themselves musically, at the same time developing essential life skills such as cooperation, practice, risk taking, and setting and meeting goals.
Intonation Instructors work closely with the students as they explore each aspect of the pop band format – drums, bass, guitar, keyboards and vocals – before choosing their niche and forming a band with fellow students. The bands are then mentored through weeks of preparation for a community performance. IM partners with social service agencies, Chicago Park District locations, Charter Schools, and other organizations in the realization of its mission.
Today, Intonation is providing access to instruments, instruction and performance opportunities for 150 kids at 9 sites throughout the city of Chicago.