We offer two basic options: Vintage Classic and Aged Modern.
Over the last few decades, designs, parts, and finish have evolved to keep modern guitars looking new. This includes most lacquer finishes as well as polyurethane. No matter what they endure over the years, most will never naturally age like vintage models from the 1950's and 60's.
Vintage Classic – back to the 1950s
The only way to get a look that's truly reminiscent of those vintage guitars is to start with body, neck, and parts that physically match those old designs and finish them with the authentic paints used in that era. We'll apply the same conditions that turned those guitars into the vintage treasures so many of us love.
Aged Modern – ahead to the 2050s
The "vintage classic" approach is not for every guitar or every owner. Our other option is to accelerate your guitar's aging, making it look like it will in the 2050's and '60's. If you like the way your guitar looks but wish it didn't look so new, this is the approach for you.
VINTAGE CLASSIC
Back to the 1950s
Refinish usually required – we'll strip the existing paint and refinish using vintage-correct nitrocellulose lacquer that ages like guitars of the 1950's and 1960's.
With correct features and parts, a true vintage look is possible. Depending on your guitar, this may require purchase of historically correct parts.
Natural finish checking & vintage patina
Cost usually $1000–2000 including disassembly, stripping of old finish, refinish in lacquer, aging of neck/body and parts, reassembly, and setup.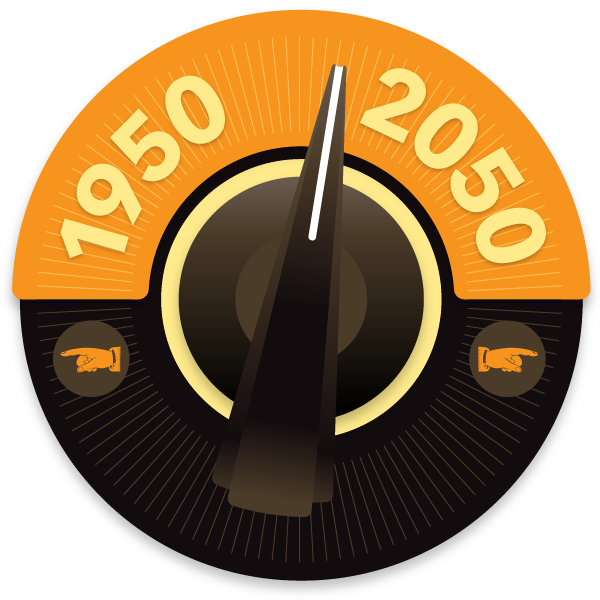 AGED MODERN
Ahead to the 2050s
Refinish not required – we'll age your guitar with whatever finish it came in. Even polyurethane.
Results will look like your guitar after 20-30 years of regular use.
Worn patina
Natural finish checking and vintage appearance sometimes happen but not guaranteed.
Results will vary widely depending on existing finish, parts, and hardware.
Cost usually $500–1000 including disassembly, aging of neck/body and parts, reassembly, and setup.
GALLERY
Back to the 1950s
"Outstanding job. I am impressed. So many details and simulated layers of age. It has surpassed even my highest expectation. The only problem is I can't stop looking at it, checking out all the little details – I notice something new every time I play it! Thank you for giving me the closest thing I will ever have to a '57 Standard."
Nick