This 1930's Martin 00-18 really took a blow. The lower side is cracked, smashed in, and missing pieces of wood. The customer wasn't sure it could even be salvaged but Dan was up to the challenge again. Take a look at the process.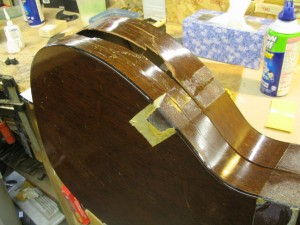 In this second view you can see just how much wood we're going to have to replace. We'll use some of the fragments of the original side and fill the gaps around them. This should be a better solution than masking tape.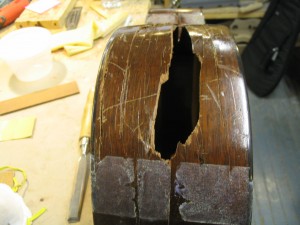 The jigsaw puzzle of a side is now intact and structurally sound but not exactly looking right. Some touch up is in order.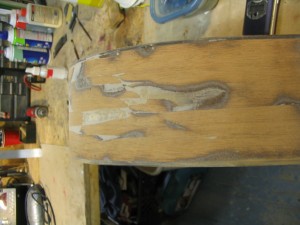 We sprayed a foundation color to match the look of the mahogony side…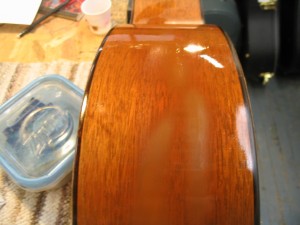 …then painted in grain lines to blend with the rest of the wood.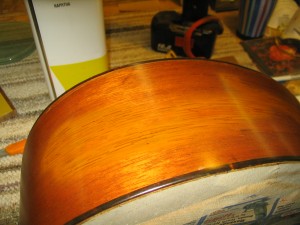 After another shot of color and a clear top finish, this Martin is ready for playing again.