Okay Tele Deluxe fans, what looks different on this guitar? And no, we don't mean the flower tattoo.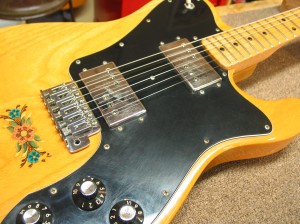 That's right! It's the……Strat style tremolo! Not what we're used to seeing on these guitars at all.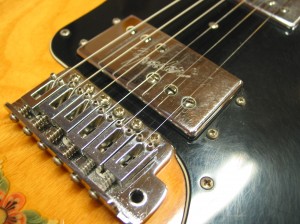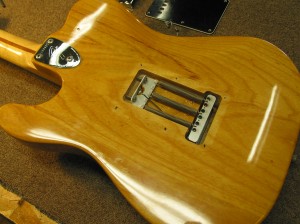 Neither of us had ever seen one of these in person and had to look it up to double check it's authenticity. But sure enough, Fender made a few of these guitars in the early/mid 1970's. The flower tattoo is the only non-original feature you see on this guitar. Boy, did it sound great after The Works set-up and a little clean up of the electronics.
Subscribe to this blog or just check back in soon. We've got some very interesting repairs happening in the shop and we'll show them to you here as soon as I get enough time to post them!