Autographs on a guitar can disappear over time. Here's how we make sure they don't.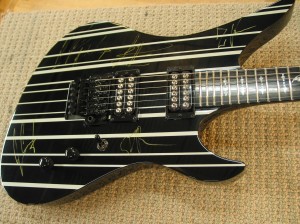 I've got a baseball behind my workbench signed by 1970's Cubs outfielder Jose Cardinal (my favorite player as a kid.) I don't play ball with it because I know that autograph would disappear quickly. Baseballs are cheap, so I play ball with another one.
This Schecter Synyster Custom was played onstage and autographed by the members of Avenged Sevenfold. The owner wanted to keep those autographs safe so he had two options: hang it on the wall and never play it OR have us finish over the top of the signatures to keep them protected. He wanted to play it, so we opted to spray a few clear coats of polyurethane over the top.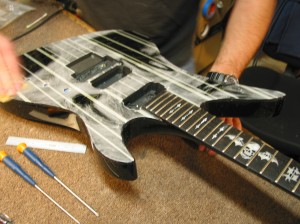 For the new paint to bond properly to the original finish, we need to scuff the surface with sandpaper – taking great care not to sand away the signatures. Before we can do that, we have to remove the pickups, bridge, and controls.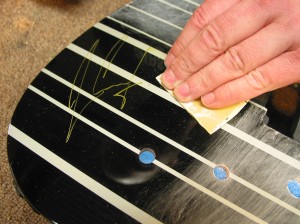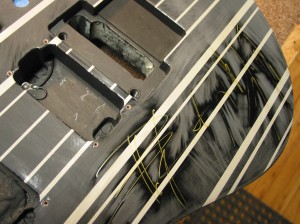 Next it heads into the spray booth for several coats of clear poly, followed by wet-sanding and buffing it to a high gloss Finally, we put it all back together with the Works setup.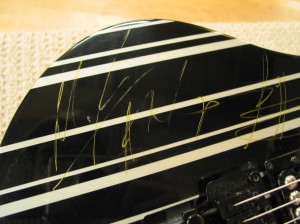 These signatures look exactly the way they did when the guitar arrived. But the owner won't have to worry about playing it now that they're sealed. Every guitar that has meaningful autographs should have this work done.