This is such a cool guitar.  It's always fun to restore a family treasure like this.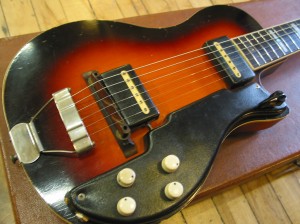 This short-scale National Model 1122 Cosmopolitan has been in the owner's family for a long time.  He remembers his dad playing it for the family when he was a kid. It had a few odd part replacements through the years and our mission was to find replacements that made it 1. playable again and 2. looking at least close to the way it used to. We should have taken some 'before' photos, but among the pieces we had to find were: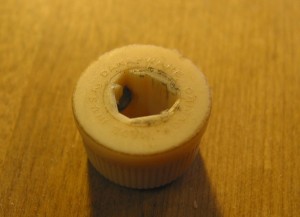 A Daka-Ware bakelite control knob…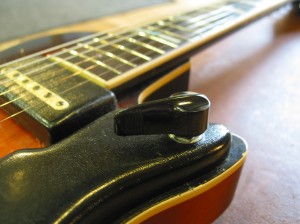 …a bakelite 'chicken head' knob and 3 way rotary switch to replace a modern togle style switch that was installed at some point…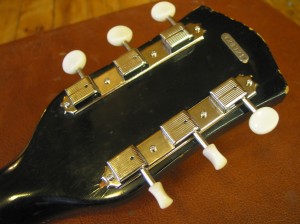 …a new set of Kluson no-line tuners to replace a funky replacement set…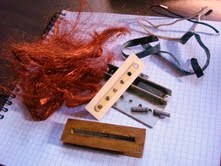 …and finally, to repair the original non-functioning bridge pickup that uses a paper bobbin. Wow! Thanks to our friend Josh Gravelin for doing a great job rewinding a very unusual vintage pickup.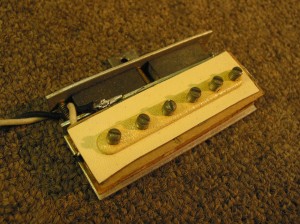 Once we put it all back together, it really sang out beautifully.  And it looks the way it did in dad's hands years ago. This is one of those projects that demonstrates how personal musical instruments can be – they bring back memories in a way that lots of other possessions can't. It's always fun being part of a family reunion.