The Marshall JCM800 is a great rock amp, but this one didn't work at all when it arrived. We're lucky to have one of Chicago's best amplifier repair techs here and Pat got it cleaned up, re-tubed, and roaring again.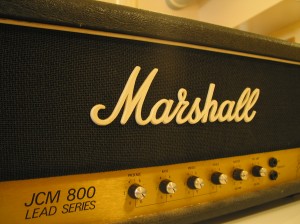 One of our customers was given this Marshall head because it didn't power up at all. Once Pat opened it up, it was clear why that was the case. It was a mess of rust, dust, missing parts, and the likely victim of at least one spilled beer.  Here's a look at how he got it not only working again, but sounding better than ever.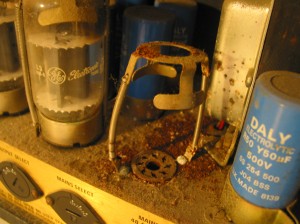 All we had to do was take the back off to see why the amp wouldn't power up – a rusted power tube socket that happened to not even have a power tube in it.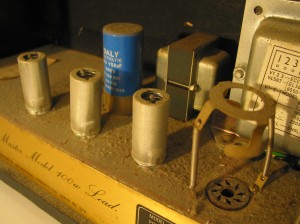 The preamp section wasn't much better with piles of dust and another missing tube.  So that's where we start – new power tubes and a good cleaning of the chassis. But there's a decision to be made first because these amps are capable of running off of either the original 6550 power tubes, or EL34's. The 6550s sound tighter and have more headroom than EL34's which means they are better suited for louder rock bands and for lower tunings. Since that didn't really match the owner's plans for this amp, he gave us the go-ahead to make a minor modification to go with the EL34's. Using those tubes is often associated with the "British sound" and 6650's are sometimes known as the "American sound" because Marshalls were often shipped to the USA (and Japan) with those tubes.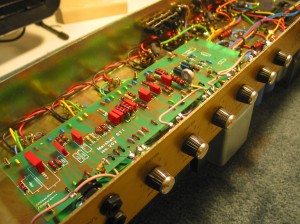 All it takes is adding a single resister to the bias circuit (that little gray fella below) and it's ready for new power tubes.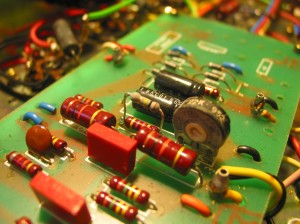 After re-tensioning the tube sockets, we installed a matched quartet of J/J EL34's.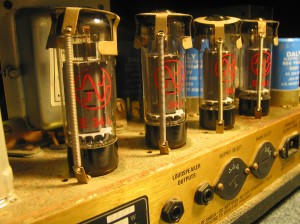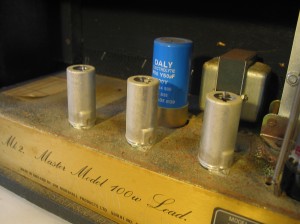 Got rid of that dust that covered the preamp tubes (all of which were working fine) and scrubbed away at the rust that covered the power tube sockets. We flipped it on and it roared! What a great sounding amp.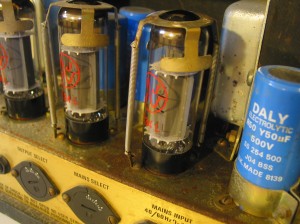 Speaking of  that rust, how did it get there?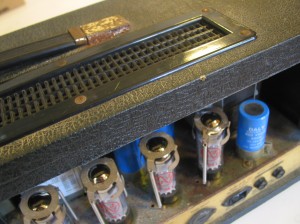 Rusted handles and an air vent right above the rusty area? Hmmm… you can almost smell the spilled beer. Get those drinks off your amps guys!